Children's Uni in Esslingen
Explore the world of science and research!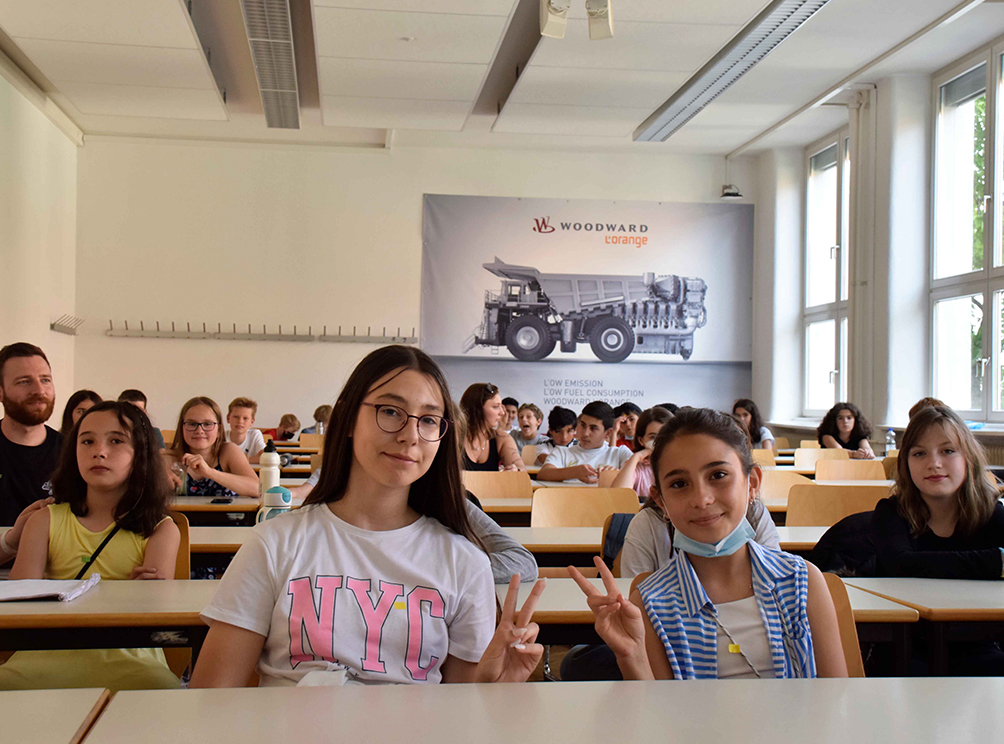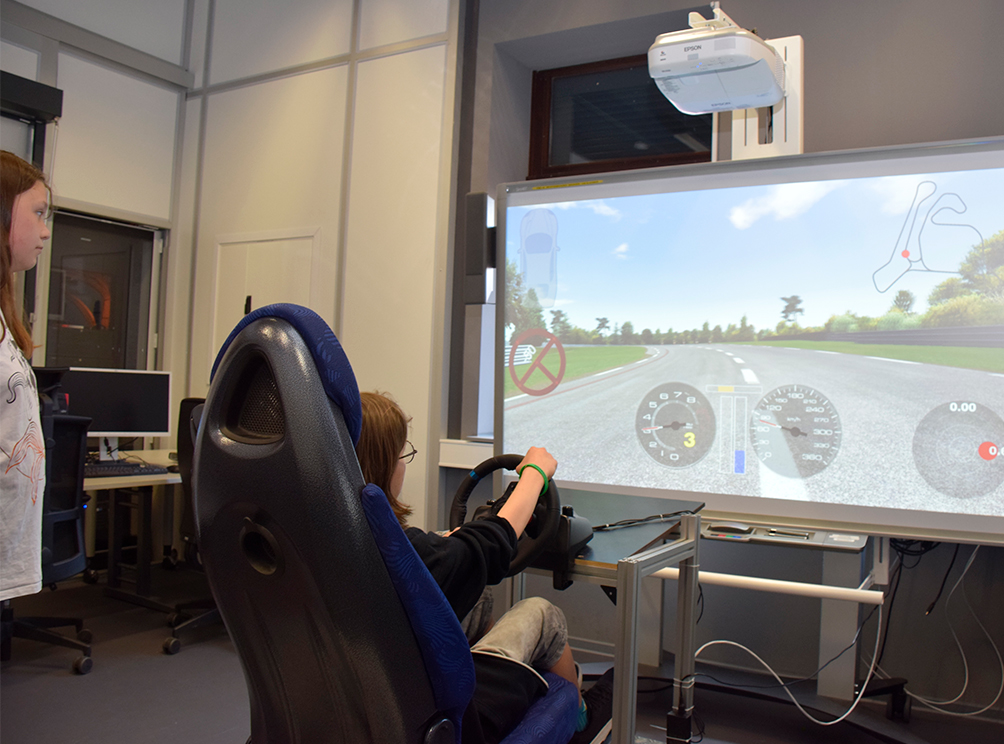 We would like to extend a warm welcome to all girls, boys and parents!
Like so many other things, the start of the Children's Uni in Esslingen had to be postponed several times because of the coronavirus pandemic. We were finally able to kick-off on Thursday, 19 May 2022, when Esslingen Children's Uni on the theme of "Mobility" opened its doors at Kanalstraße 33 on our City Centre campus in Esslingen.
All children in years 3 to 6 are eligible to participate. Each event offers 60 places in total, of which 30 places are allocated via the primary school supervision and the school social work programmes.
The remaining places can be booked via the online registration on the Esslingen website.
FURTHER INFORMATION
Faculty of Mobility and Technology
Rallyestall Esslingen racing car project
Interested?
Find out more!
about our degree programmes