Mobility of the future is centre stage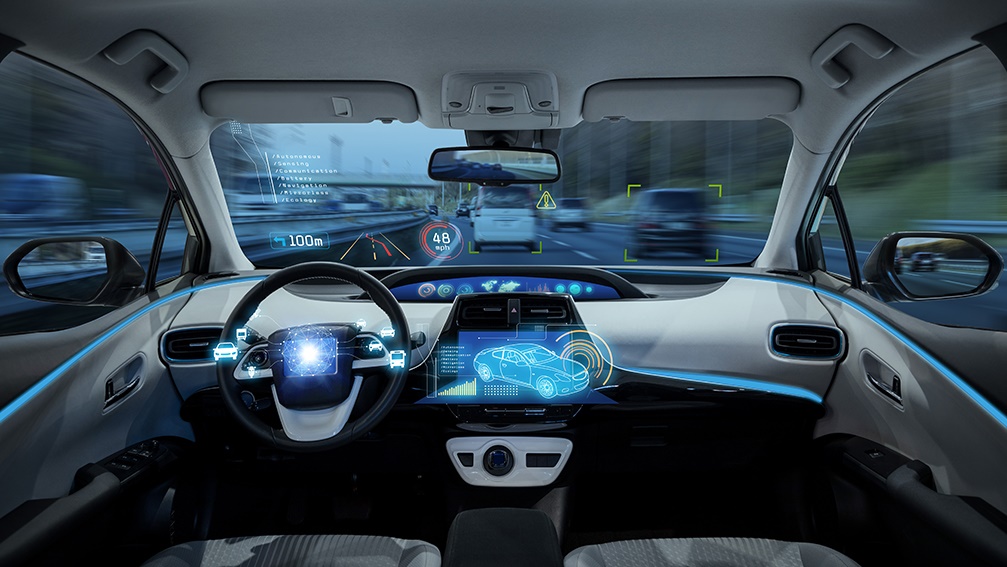 By choosing to do a degree programme at the Faculty of Mobility and Technology, you decide right from the start on a progressive degree programme which focuses on the mobility trends of the future.
All the lecturers in the faculty have many years of professional experience and collaborate closely with businesses to train you to become a technically competent engineer who is also a good team player. They equip you with in-depth, specialist knowledge and skills and also place particular emphasis on practical relevance, and methodological and social competences.
Our programme includes all design aspects for future mobility concepts and offers an excellent, broadly based range of courses.
The Automotive Engineering degree programme teaches you about the design, development, testing and service of the whole vehicle and its components such as bodywork, drivetrain, chassis and control systems.
The Automotive Systems degree programme is the optimum preparation for those who want to design the intelligent mobility systems of the future, and focuses on automated driving, vehicle networking, e-mobility and digitisation.
The Electrical Engineering (B.Eng.) degree programme provides you with comprehensive knowledge of power generation and distribution, software development and computer science in addition to general electronic and electrical engineering skills.
The Engineering Education Bachelor programmes in Automotive Engineering - Mechanical Engineering (B.Sc.) and Electrical Engineering - Information Technology (B.Sc.) are unique programmes which open the door to a career in engineering and teaching.
The continuation Master programme in Automotive Engineering (M.Eng.) builds on what you have learnt in the Bachelor programmes. You will extend and expand the knowledge and skills you have already gained in lectures, laboratory exercises and a one-year research project.
As a graduate of the Engineering Education Bachelor programme at Esslingen University of Applied Sciences you are entitled to continue with the Vocational Education / Engineering Sciences (M.Sc) Master programme, which is offered in cooperation with Ludwigsburg University of Education.
In addition, the Automotive Systems (M.Eng.) international Master programme, which is taught in English, is part of the varied range of programmes offered by the Faculty of Mobility and Technology.
To the faculties portfolio belong as well as the part-time Master degree in Autonomous Driving and the part-time Master degree in Electromobility (German website).
Table "Facts and figures"

| | |
| --- | --- |
| Students | approx. 1200 |
| Bachelor programmes (B.Eng.) | 5 |
| Master programmes (M.Eng.) | 4 |
| Professors | 36 |
| Assistant lecturers | 76 |
| Technical laboratories | 8 |
| Laboratory engineers | 23 |
| Partner universities | 23 |
| Campus | City Campus, Campus Göppingen |
Interested?
Find out more!
about our degree programmes