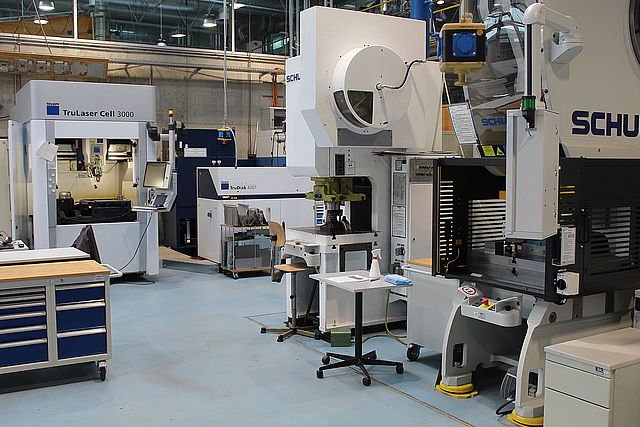 In the Metal Forming Technology and Laser Material Processing Laboratory, practical experiments to accompany the lectures on production engineering, metal forming and laser material processing are carried out in the form of laboratory exercises, project work is supported, and Bachelor and Master theses are supervised.
The tasks include the entire process chain from the design of sheet metal parts to production and joining, supported by FEM-simulation.
Sheet metal forming: Deep drawing, bending, stretch forming, tribology, cutting
Material properties: Uniaxial tensile test (Lab LWF), Forming Limit Curve FLC
Bulk forming: Cold extrusion, upsetting, rolling
Laser material processing: Laser cutting, welding, marking
Press technology: Design, press drives,
Tool technology: Method development, construction, prototype dies.