Environmental Engineering Department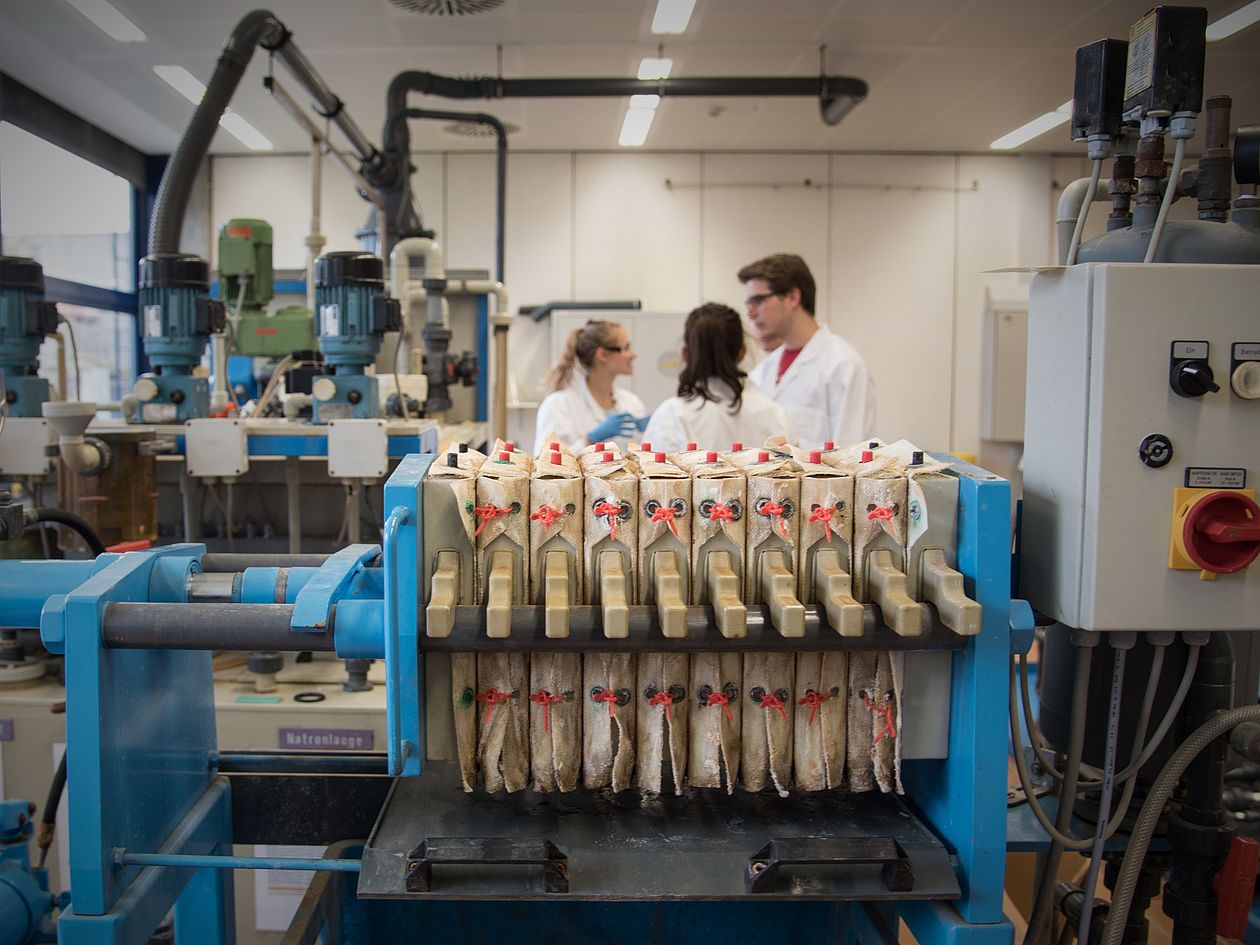 Environmental protection: a field with a future!
Environmental engineers are problem solvers involved in creating a future worth living for. They understand how networked material and energy flows interact in both environmental media and in process media. The training our students receive in this interdisciplinary combination of natural and engineering sciences equips them with the skills required to find technological and system-based solutions for the urgent challenges of our times:
limiting global warming, eliminating air pollution, supplying energy, water and resources to a growing global population, sustainable production processes, safeguarding the natural necessities of life – all these tasks require intelligent and process-integrated environmental engineering processes and environmental management systems. Environmental engineers think globally yet pay due consideration to regional factors and opportunities.
At Esslingen University of Applied Sciences, environmental engineering is an integral part of the teaching in the Building Services, Energy and Environmental Engineering (B.Eng.) degree programme and also the Environmental Protection (M.Eng.) cooperative degree programme.
The Environmental Engineering Department contributes its process engineering and analytical expertise to the courses on the treatment of municipal sewage and process wastewater, waste treatment and recycling technology, air quality management and environmental metrology. We have well equipped laboratories for technical environmental protection and environmental analysis and have been responsible for the EMAS environmental management system at Esslingen University for the last 10 years.
Are you interested in studying, doing research and collaborating with us? You can contact us here!
Your contact to the department
Room: F 02.218

Room: S 05.202
Interested?
Find out more!
about our degree programmes