Institute of Automobile Management (IAM)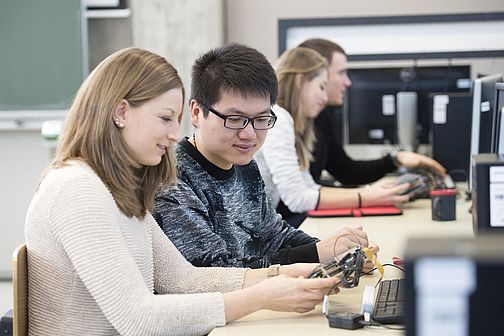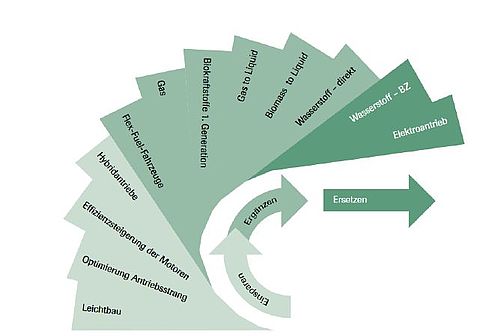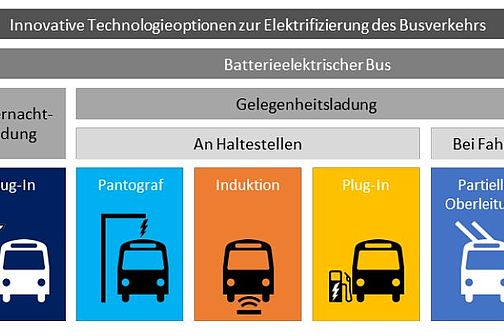 The research projects undertaken at the IAM concentrate on new mobility concepts. The emphasis is always on linking existing and new mobility solutions and finding synergies. The research initially focuses on the vehicle. One key element are automated vehicle concepts, for private means of transport, local public transport, and inner-city transport of goods. The IAM wants to provide sustainable solutions to social inequality, congestion in fast-growing cities, and to help meet the climate goals.

Intelligent next-generation traffic infrastructure
New concepts for changing the existing infrastructure can be developed and tested by projects such as the AMEISE project, which is managed by a consortium at the IAM. One principle is supplementing today's – conventional – infrastructure (markings, signposting) for optimised machine perception. Moreover, the IAM is investigating completely new concepts for the provision of information which no longer require a local presence, thanks to digitisation.
Measurement data analysis in cooperative mixed traffic
The basis of any research is the evaluation of data through the observation of processes. For the Institute of Automobile Management, these data are traffic situations and their perception by vehicles and their sensors. The term cooperative mixed traffic here describes traffic comprising automated and connected vehicles, and conventional vehicles, too. In traffic situations, three forms of data are of interest: vehicle, environment and traffic data.
Algorithms & performance assessment for object detection in the traffic environment
The IAM concentrates on high-level information (e.g. object data from LIDAR sensors), which requires that raw data be interpreted. This involves assessing the state-of-the-art performance, on the one hand, and also placing new demands on precision and scope as required by the new algorithms and strategies.
C2X communication concepts to control & monitor the traffic environment
A transport route is needed to integrate the infrastructure so as to supplement the perception and decision-making of the AD stack. The current projects at the Institute comply with the requirement to be open to all technologies, and the research is directed towards 5G mobile phone as well as automotive Wifi (IEEE 802.11p) technology. By incorporating the infrastructure, it may be possible to make automated driving fit for general purpose and achieve speeds in excess of 30 km/h.