Professors and staff
Work or study abroad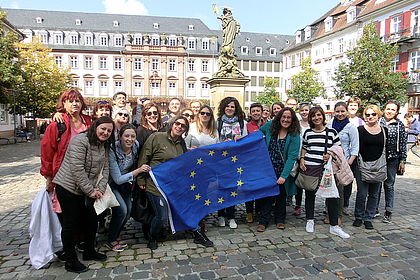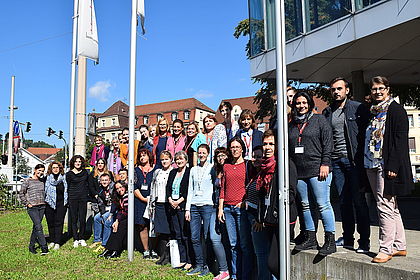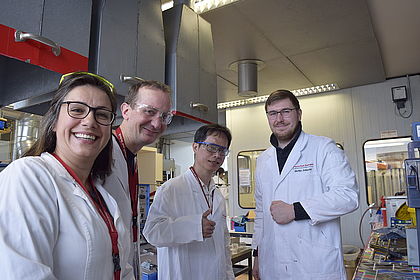 Further education and training, congresses and visiting lectureships abroad!
Broaden your personal horizons, make international contacts and perfect your foreign language skills. Some of our staff have already done it, new colleagues perhaps have not yet heard of it: All members of Esslingen University are entitled to participate in further education or teaching in another European country. Every year, Esslingen University sends approximately 100 members of its staff out into the world.
This opportunity for international education is part of our policy of life-long learning and therefore does not need to relate to participants' daily work and professional tasks. It's all about their personal development and interests. Staff may choose from a diverse range of options:
Erasmus visiting professorships may be undertaken at all our partner universities in Europe
The "Kongress- und Messereisen" programme enables master's and doctoral students, as well as academics, at universities of applied sciences to actively participate in international specialist conferences and trade fairs abroad
The "Staff Training" programme which is part of the ERASMUS+ programme promotes further education and training measures for all university staff in member states of the European Union
Staff and lecturers can take language courses offered by the International Centre for free.
The current pandemic has led to Erasmus+ mobilities currently being subject to restrictions or being cancelled. The rules for travel as describen on our Corona info page apply.
Please begin planning for your time abroad well in advance. If you are interested in Erasmus+ mobility, have an occasional look at the IMOTION database to see if there is anything for you (International Week, language course). Further information can be found on our intranet pages.
Contact person:
---
Incoming staff
Esslingen University is pleased to welcome international staff from other universities. Information about the international collaborations and programmes at Esslingen University is available on the pages of the International Centre.
The programme for visiting staff is coordinated by the faculty, the International Centre or the President's Office. The data of foreign guests will be recorded centrally in an online database. Please enter your data before arrival, or have it entered by the person coordinating your visit: Online registration for delegations and visiting academics.
Contact person:
Further information is available on the intranet page of personnel development.
Interested?
Find out more!
about our degree programmes