Mechatronics
on the Göppingen Campus
Innovative and future-proof
One of the best locations for mechatronics in Germany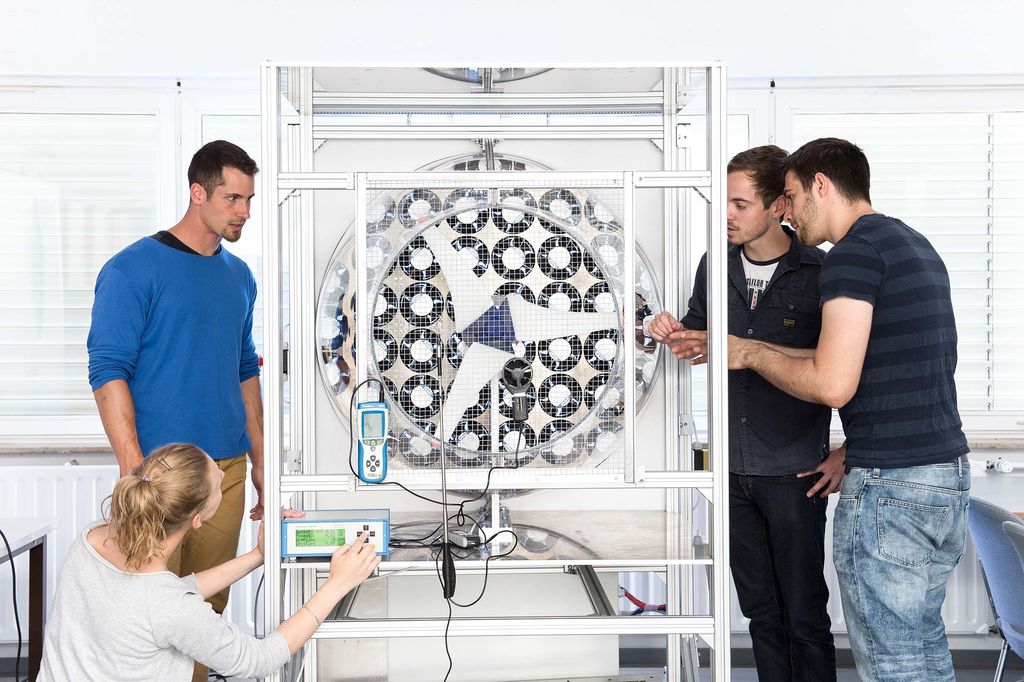 The Mechatronics degree programme in Göppingen is one of the best in Germany. This is confirmed time and again by independent rankings and surveys of personnel managers.
Mechatronics is at the heart of the teaching - this is where the students can specialise, and over seven semesters they are thus trained to become engineers whose skills are in great demand and who are well equipped to deal with the challenges facing industrial companies.
Mechatronics is a combination of mechanical engineering, electronics and information technology - and the teaching and research at Göppingen bring together these three disciplines.
When you like to think in systems and are looking for a challenging university programme with excellent job prospects, then mechatronics is just the thing for you. The foundation courses will teach you the basics of the three main disciplines mechanical engineering, electronics and information technology, while the core courses enable you to specialise in one of three very popular degree programmes.
Apart from studying subjects such as electro-mobility, digitisation of industry, regenerative energies or medical engineering, you will acquire additional skills in business acumen, teamwork and project-oriented working.
The MechatronicsPlus co-operative study programme takes five years to complete and combines the IHK craft certificate with a Bachelor degree. This degree programme provides you withfinancial support from renowned companiesfor the whole duration of the programme, as does the 7-semester MechatronicsCom degree programme.
Interested?
Find out more!
about our degree programmes