A Tiny House vision for Göppingen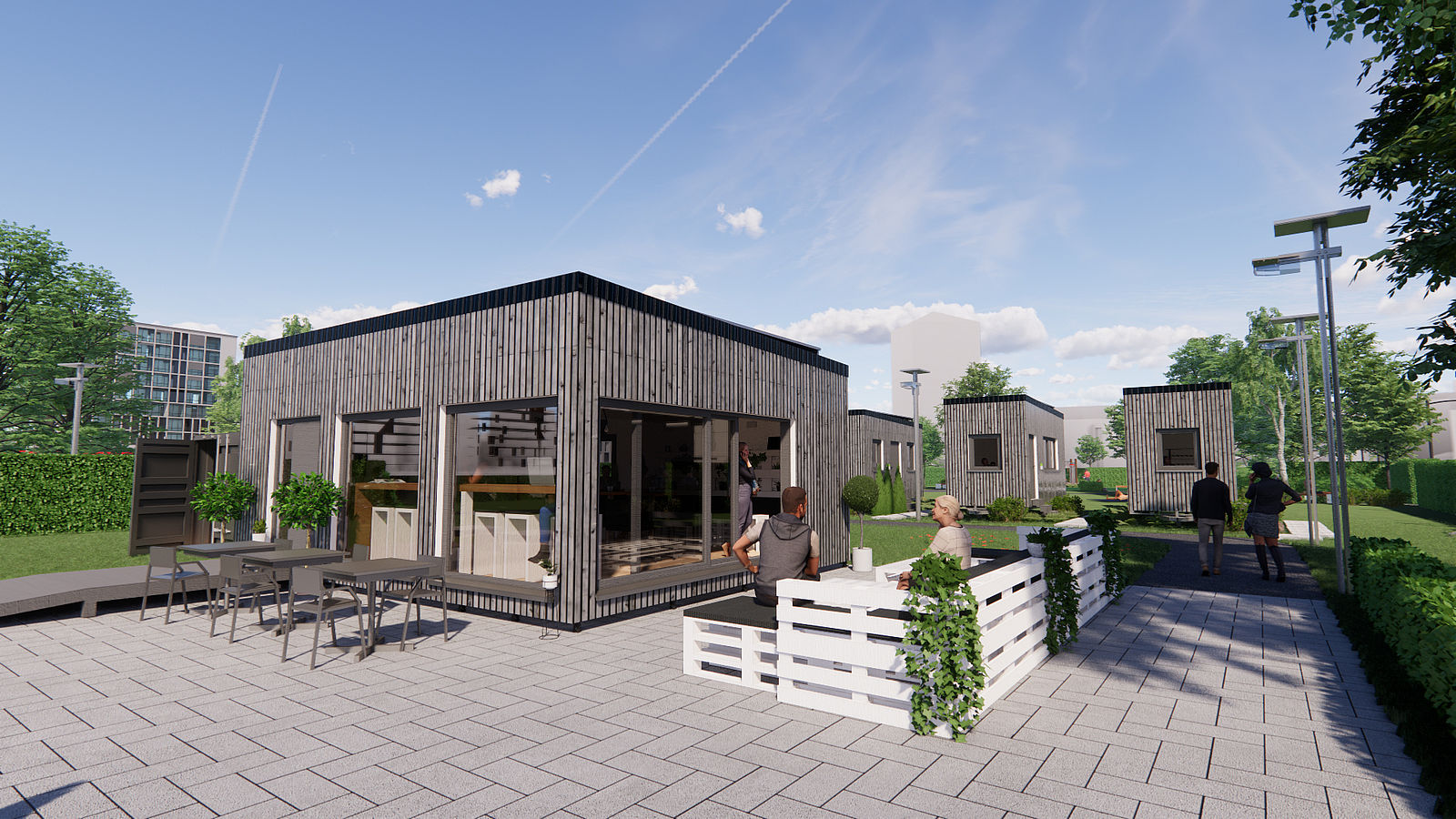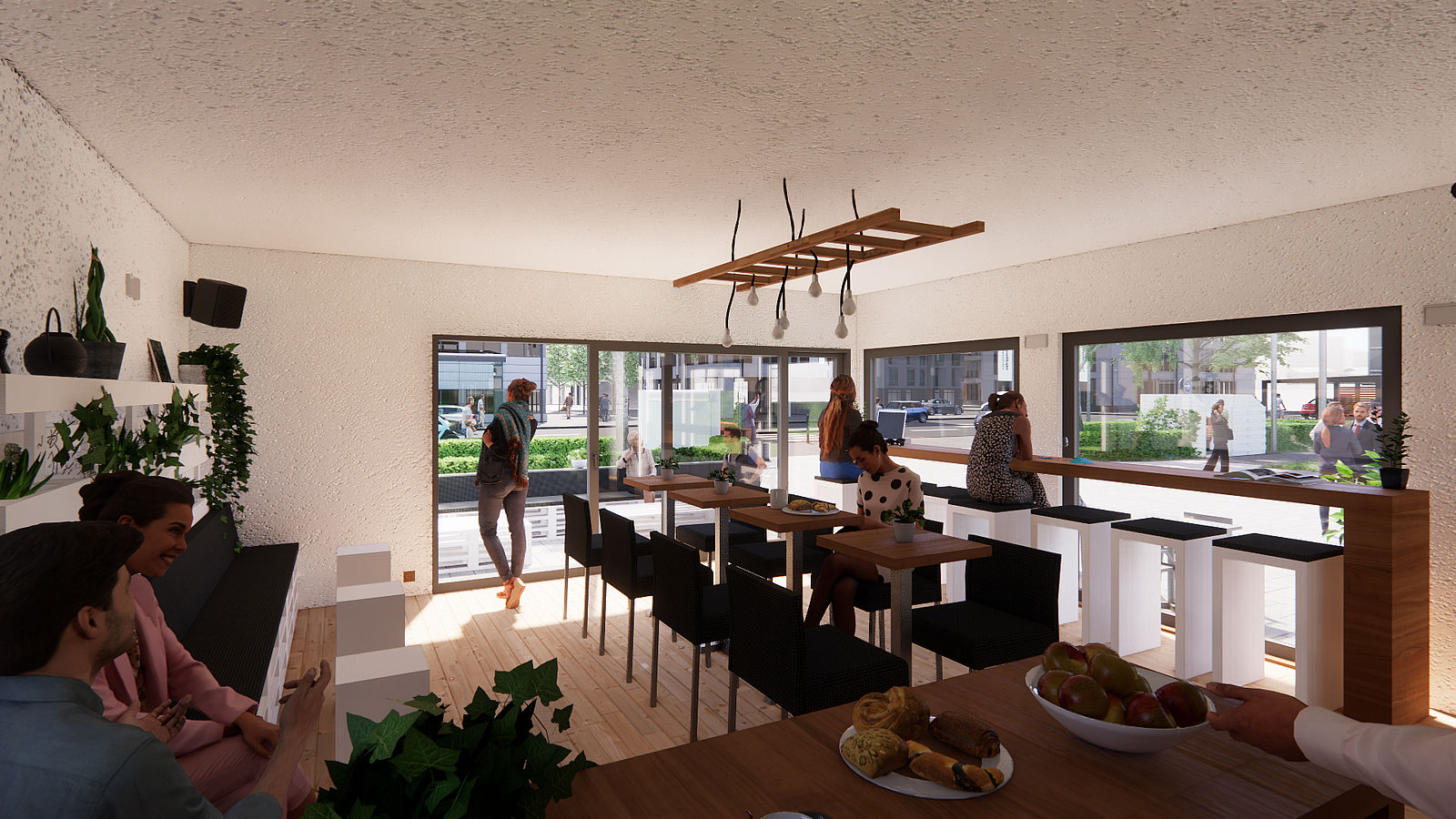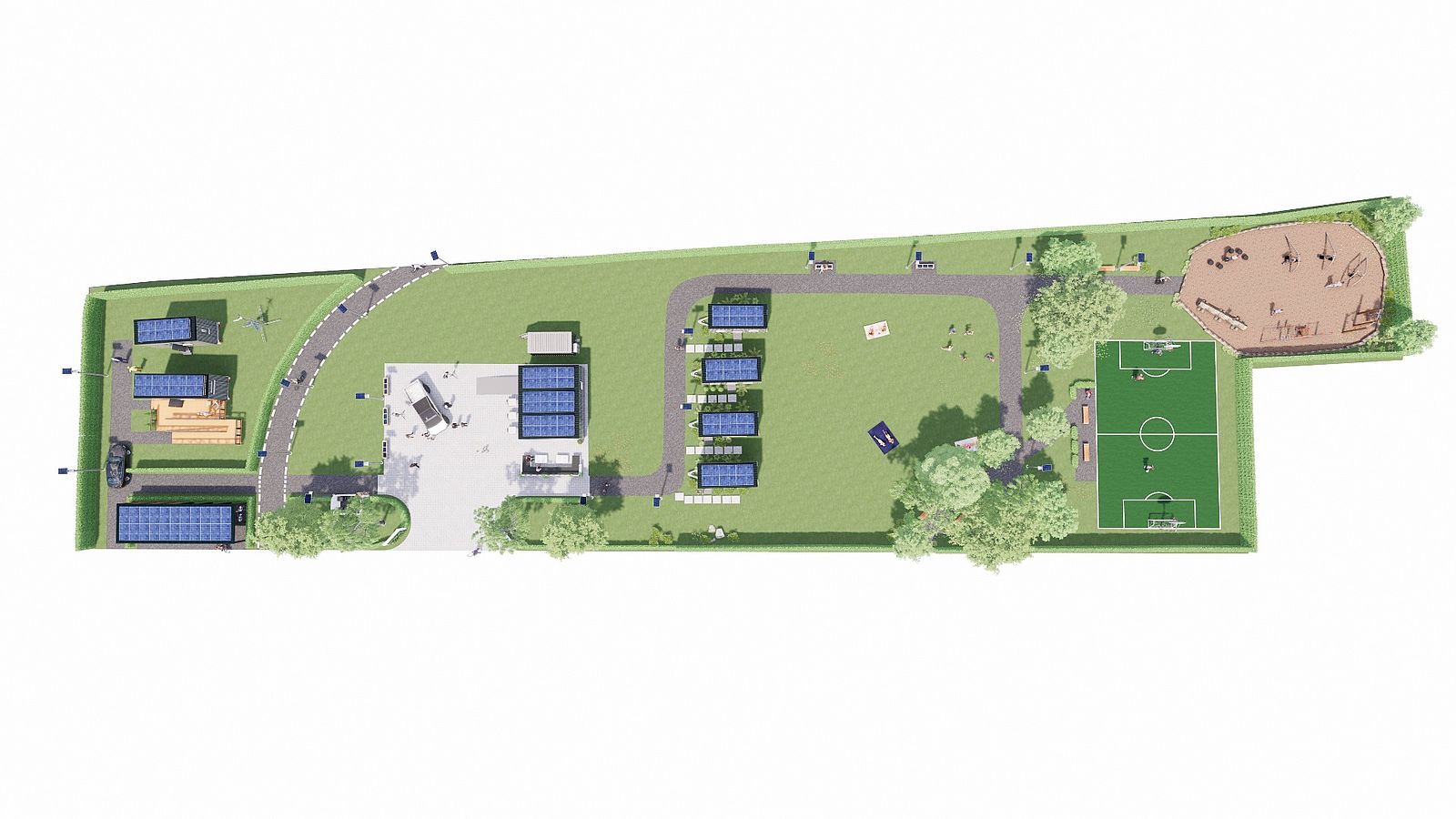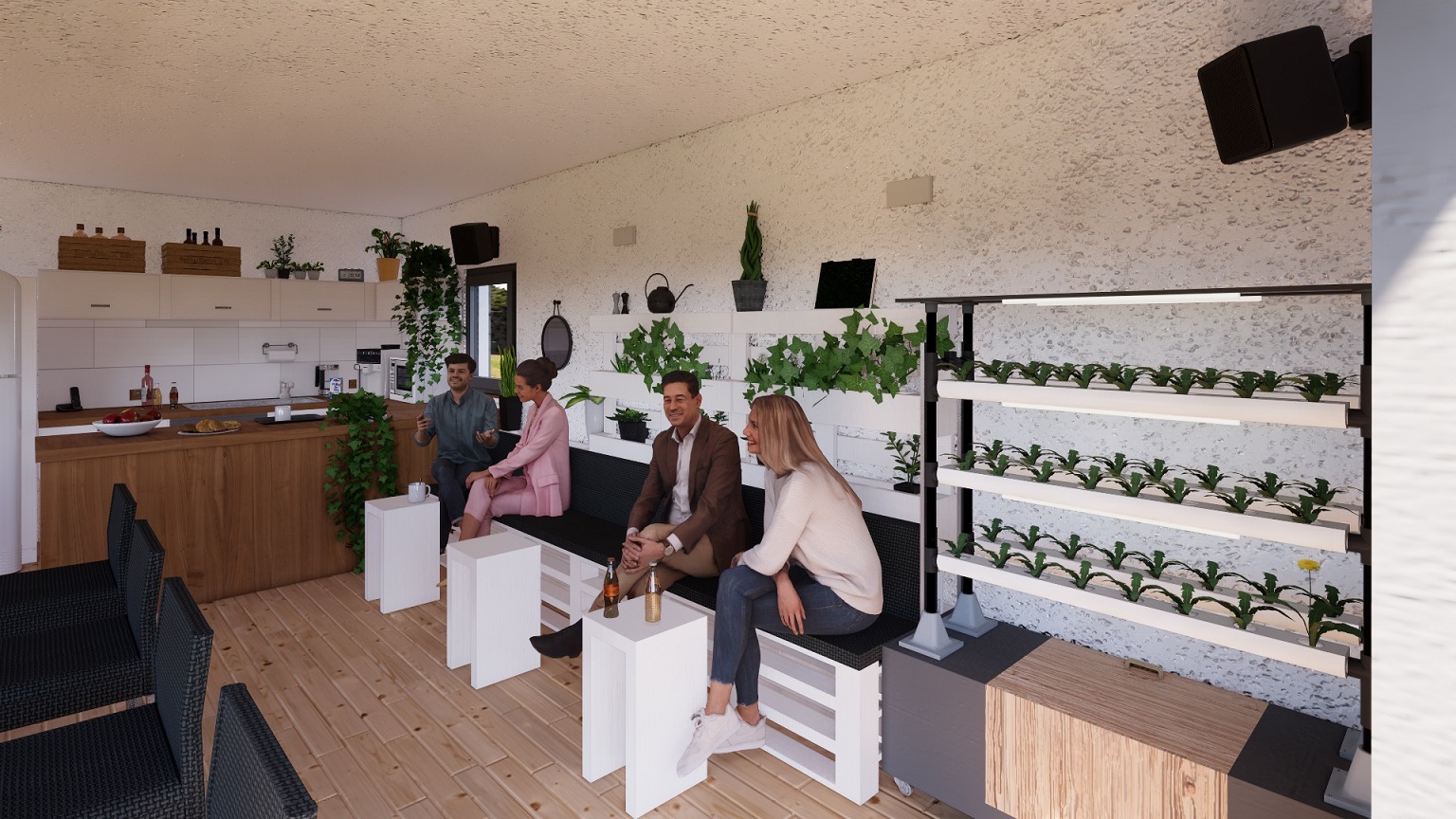 Students at Esslingen University of Applied Sciences have designed a community on the Göppingen Campus which could be built along the banks of the River Fils. In the future, this real-world laboratory could be utilised to use, study and develop technologies and spatial concepts, paying particular consideration to sustainability aspects.
Pioneering idea for the university quarter on the banks of the River Fils and Jahnstrasse in Göppingen
This could be the site of a Tiny House community occupying approx. 6,600 square metres. Students on the Engineering Management degree programme have worked in three interdisciplinary project groups to develop concrete plans for this community. "They were based on the central idea of realising a real-world laboratory which can be used in the teaching across the whole university spectrum - engineering, business and the social sciences," explains project manager Prof. Dr.-Ing. Ulrich Nepustil. "One of the aims is to facilitate practice-oriented teaching, but it should also serve to test the houses in projects and stimulate the development of new ideas." This idea could be used to create a complete compact district to serve as a model.
Pioneering and sustainable technologies
For the Tiny House community, the project groups developed a technical services house, a house for Ambient Assisted Living, as well as opportunities for leisure activities – including smart benches which can double as charging stations, and a path of tranquility, among other things. The idea was to design the community with sustainability in mind, particularly in relation to energy supply and storage, the use of building materials, and supply and disposal systems. To this end, students incorporated photovoltaic systems with a total area of 286 square metres in conjunction with the latest storage technology into the planning, and these systems are able to autonomously supply the community with power for up to 7 days.
A rainwater recycling plant will provide a sustainable, centralised water supply. Smart and IoT-aided concepts and sharing options have also been incorporated into the planning, and are used in the Ambient Assisted Living house, for example. The latter is intended to support its residents in a variety of ways to go about their daily lives - and thus be suitable for senior citizens, too.
Learning and living on campus
In fact, the site of the community could become much more than a classical university can offer: Tiny Houses will serve as laboratories for teaching and research, multi-generational households will provide the framework for testing new concepts directly. The students could envisage a student café with a terrace as well as a small sports field. For recreation, the students also designed a park-like area with a small lawn for sunbathing - this could enhance the attractiveness of the campus atmosphere at the university even further. Another practical aspect: e-bike and e-scooter rental will provide the necessary mobility into the centre of Göppingen. Study rooms in the Tiny House design can be used for studying or group work.
Interested?
Find out more!
about our degree programmes