Get a taste
of university life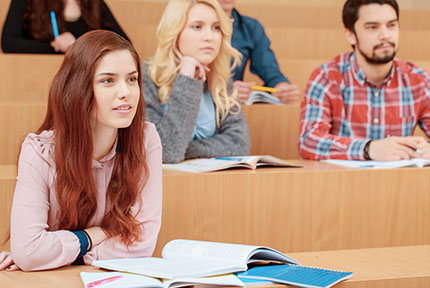 Most prospective students need lots of information to decide which programme is right for them. You will find a wealth of information on our website, and you will also get valuable advice from your family, friends, and your teachers at school.
What's more, our sample lecture videos give you a direct impression of every-day student life in an Esslingen lecture room. Below, you will find a selection of lectures on different topics: have a look!
Due to the corona pandemic, almost all lectures at Esslingen have been offered online since the summer semester 2020. Our students have therefore had a daily routine of online meetings, i.e. online lectures, on Webex.
Industrial management programmes
Engineering management programme
Interested?
Find out more!
about our degree programmes