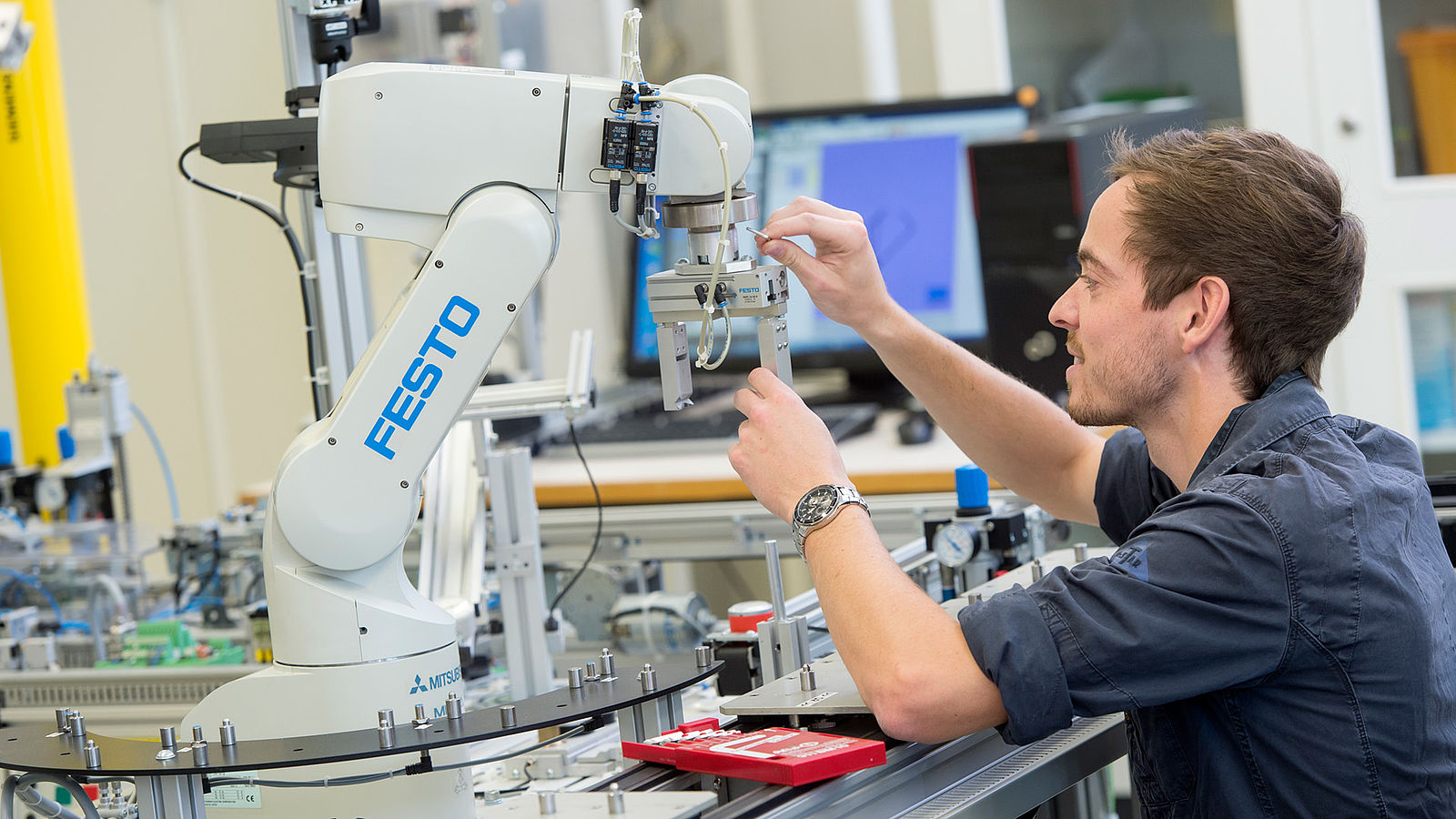 Master of Engineering (M.Eng.)Mechatronics/ Systems Engineering
Simulations and mechatronic systems are among the most important foundations for current and future technical achievements. In your Master's degree programme, you will gain further qualifications in these areas and develop into a sought-after specialist and manager. You are able to take a holistic view of complex technological processes and develop innovative solutions.
The Master in Mechatronics/Systems Engineering is a joint programme offered by Esslingen University of Applied Sciences and Aalen University of Applied Sciences.
Campus Goeppingen
Aalen

Period in semester3 Semester

Languages of instructionGerman

Application PeriodsWinter semester: Beginning of May until 15 July
Summer semester: Beginning of November until 15 January
Application possible soon
Content Information
In the Master's programme, you will deepen your knowledge in the current fields of mechatronics.
Career Perspectives
A Master's degree allows you to improve your career opportunities. You have very good prospects of making it as a specialist or manager with global market leaders and strong medium-sized companies. You are trained to lead interdisciplinary development projects or to take on challenging tasks in research and development. A career in technical sales or product management is also possible thanks to the well-founded study content.
On the basis of the diverse and sector-independent Master's degree, you have the prospect of a responsible job in the following areas:
Research, Development and Design
Hardware and software development
Project planning and project management
Sensor and actuator development
Vehicle industry and its suppliers
Mechanical engineering and plant construction
Electrical, electronics and computer industry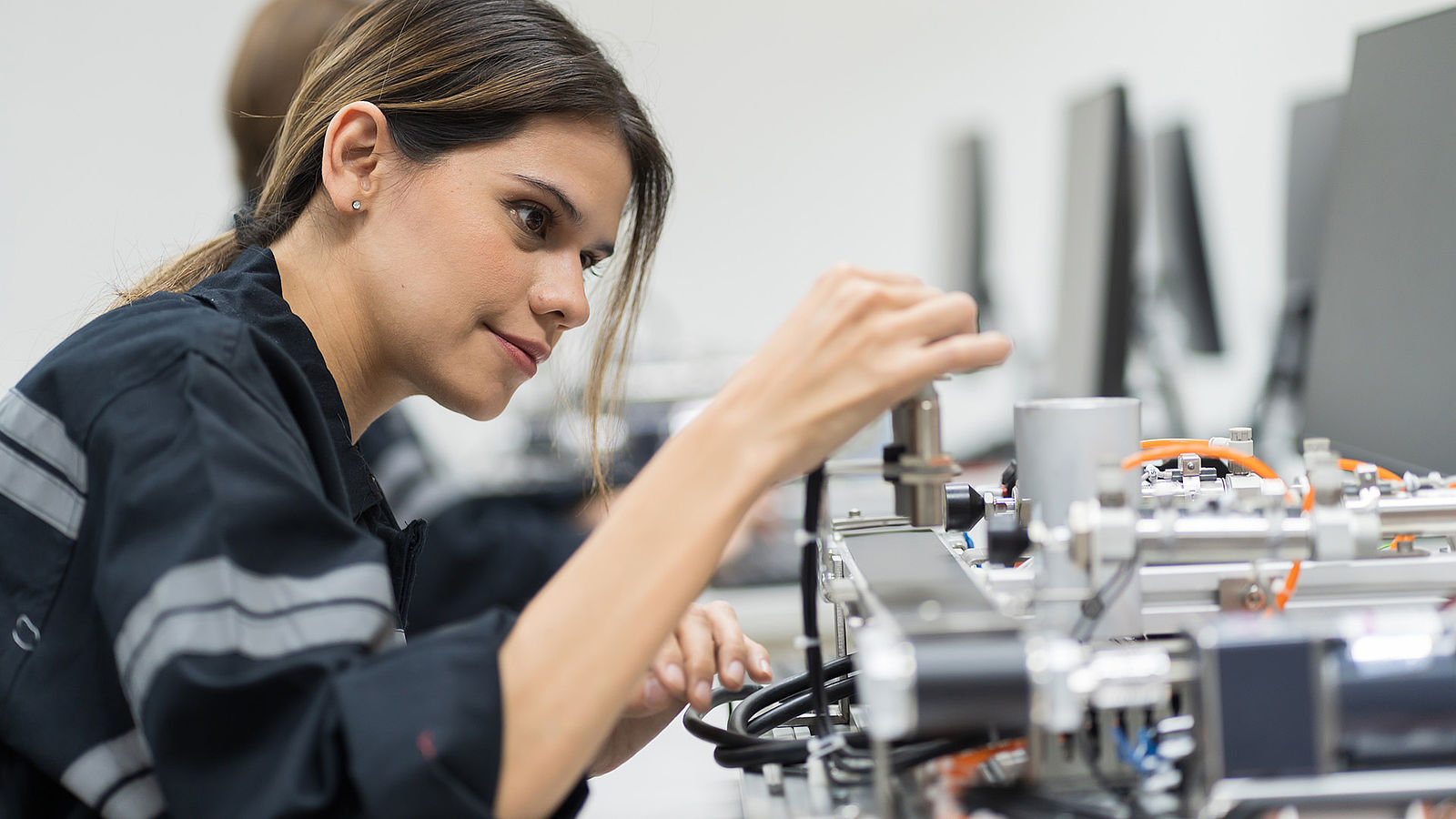 Application/Admission
Please apply directly to Aalen University for this degree programme.
More links for application
This awaits you
In the Master's programme in Mechatronics/Systems Engineering, you can expect the combined expertise of two universities of applied sciences, Esslingen University of Applied Sciences and Aalen University of Applied Sciences. Coordinated courses teach you model-based design procedures that form the core of modern design methodology in practice. Each semester, you will work on a project in a team and apply the course material in practice and deepen your knowledge.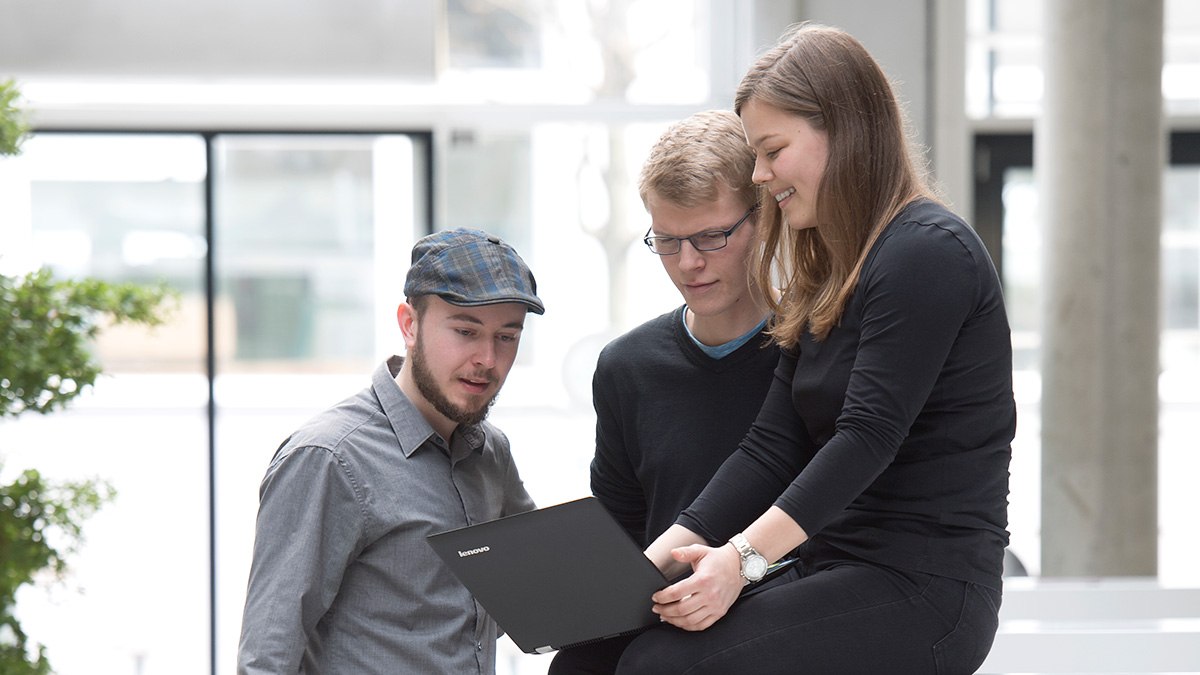 What distinguishes usGood reasons for studying at Esslingen University
Application-orientated
Lecturers and a network of experts from the field guarantee you application-oriented content.
Excellent teaching
The Esslingen and Aalen Universities of Applied Sciences enjoy a good reputation. You will benefit from the strength of both universities.
Practical relevance guaranteed
Colloquium, project work, Master's thesis: You will deal with practical and current issues.
Career start
The Career Centre builds the bridge between studying and practice: Master thesis, application training, job portal...
Collaboration
Smaller working groups create proximity and intensive exchange with other students and teachers.
Research infrastructure
You will learn and conduct research in laboratories with state-of-the-art equipment.
Interested? Find out more! about our degree programmes