Areas of activity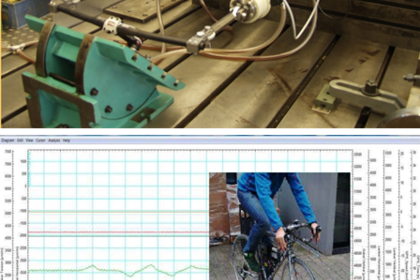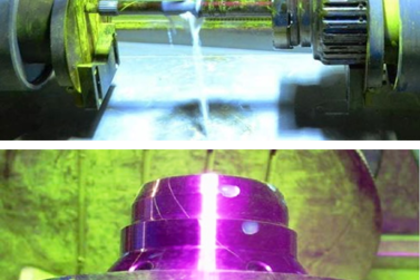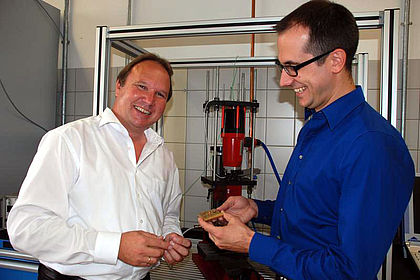 Fatigue strength
Fatigue strength is a sub-field of materials science which deals with the distortion and failure behaviour of materials under cyclic stress. Components are essentially subjected to cyclic stress. The fatigue strength of the components must be tested because the loading they can endure under cyclic stress conditions is much lower. A key diagram is the Woehler (or S-N) curve. The amplitude of a stress which can be endured is plotted as a function of the number of cyclical repeats.
Fracture mechanics
Fracture failure is examined using
Static and dynamic fracture mechanics to determine the fracture toughness, the threshold value, and parameters for the crack progression curve
Resonance testing machines with crack propagation measurement
Experimental stress analysis
Experimental determination of component stress when in operation
Stationary and mobile measuring systems for strain gauges, force, deformation, temperature, pressure and acceleration
Residual stress measurement (hole drilling method)
Joining technology
The Laboratory for Materials and Joining Technology (LFW) is the competence centre for joining technology at Esslingen University of Applied Sciences. The close relationship it has built up with industry has resulted in the LFW laboratory being equipped with the latest processing and testing technology, which is used for research as well as for teaching. The process technology ranges from simple hand tools through to stationary and robot-guided systems. It has a TruLaser Cell 3000 laser-beam machining centre, and equipment for arc welding (MIG, MAG, TIG), resistance spot welding, arc stud welding, soldering and bonding, as well as the mechanical joining processes known as clinching and high-speed tack joining (ImpAcT, Rivtac ®).
Thanks to the metrology equipment available it is possible to examine the process flow of the methods in detail (video analysis of up to 125,000 images per second, thermography, thermal, mechanical and electrical process parameters). In addition, it is also possible to undertake surface analysis by measuring contact resistances in the laboratory.
In student training, scientific research work and technology transfer, the existing methods of mechanical engineering testing, non-destructive testing methods (NDT) and numerical simulations (FEM) are used in conjunction with the process data obtained to assess the suitability of the joint for method development and for quality assurance in production.
Non-destructive testing NDT
Assessing components by means of non-destructive testing has one crucial advantage. It is non-destructive! This means that components can continue to be used after a test has been carried out or 100% testing during the production process is made possible in the first place. The foundations are taught in laboratory experiments and supplemented by research topics relating to active thermography. The strengths and weaknesses of various methods are examined and their possible uses are investigated further. The students are afterwards able to differentiate between the different modes of action and to choose the method which is most suitable. The laboratory has penetrative, magnetic, inductive, electric, potential, thermal and sonic methods.