STUDY NURSING SCIENCES at Esslingen University

WHY SHOULD I STUDY NURSING SCIENCES?
NURSING - PROFESSIONS WITH A FUTURE
Nursing is an indispensable and future-proof occupational field in our society. Whether you decide to work in nursing care itself, or in training nursing staff, nursing care management or in nursing sciences and research, the professional tasks which await you are interesting and varied. Nursing offers you the opportunity to achieve your professional goals and continue your vocational and personal development your whole life long.
NURSING DEGREE - THE ALTERNATIVE WITH A SECURE FUTURE
In addition to practice-oriented training, studying for a nursing degree offers an important alternative:
For those with a university entrance qualification who want to study nursing or
For experienced nursing professionals who are looking for new challenges and/or would like to improve their career options.
The nursing degree programmes at Esslingen University of Applied Sciences offer a variety of university-level training paths which prepare you for different professional positions and the growing demands of the nursing profession. You will acquire problem solving skills needed in the nursing sciences to then help shape the nursing care profession in the face of the increasing demands being placed on it by the nature of the work and by society. As a graduate with a nursing degree from Esslingen University of Applied Sciences, you will be actively involved in developing and improving professional nursing.
NURSING SCIENCES DEGREE PROGRAMMES - SOMETHING FOR EVERYBODY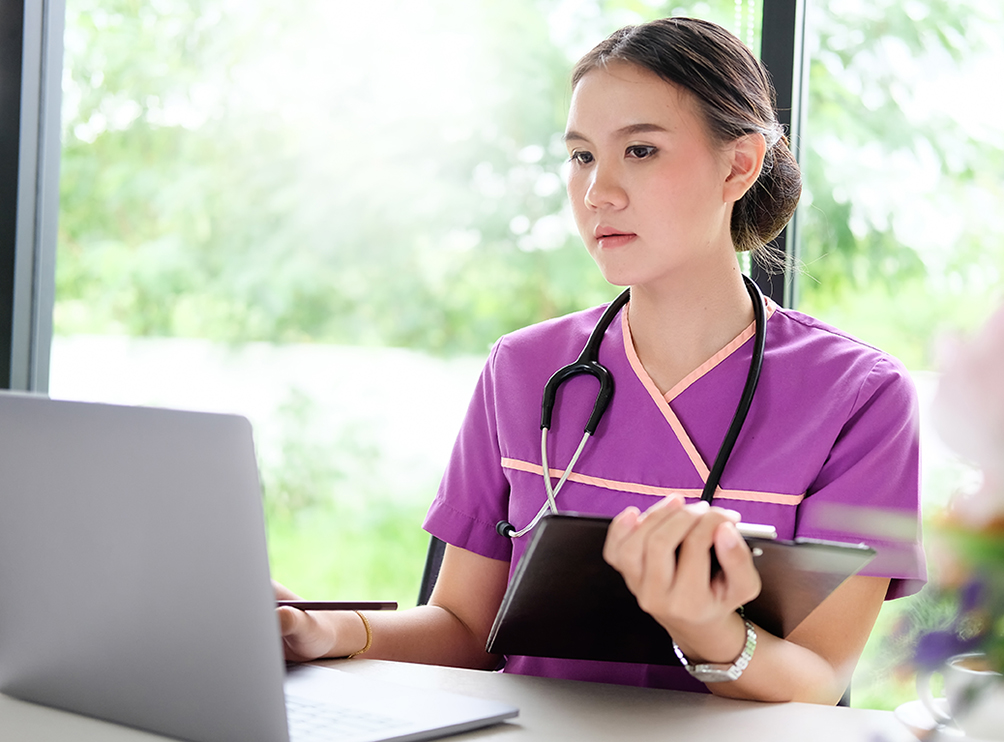 The nursing degree programme after you have obtained your university entrance qualification
In cooperation with the Faculty of Medicine at Eberhard Karl University Tübingen and University Hospital Tübingen
The degree programme focuses on practical clinical nursing care in hospitals, care homes and outpatient nursing services.
One degree programme - two qualifications
Bachelor of Science (B.Sc.) as your academic degree
State registered qualification as a nurse
Entry requirement: University entrance qualification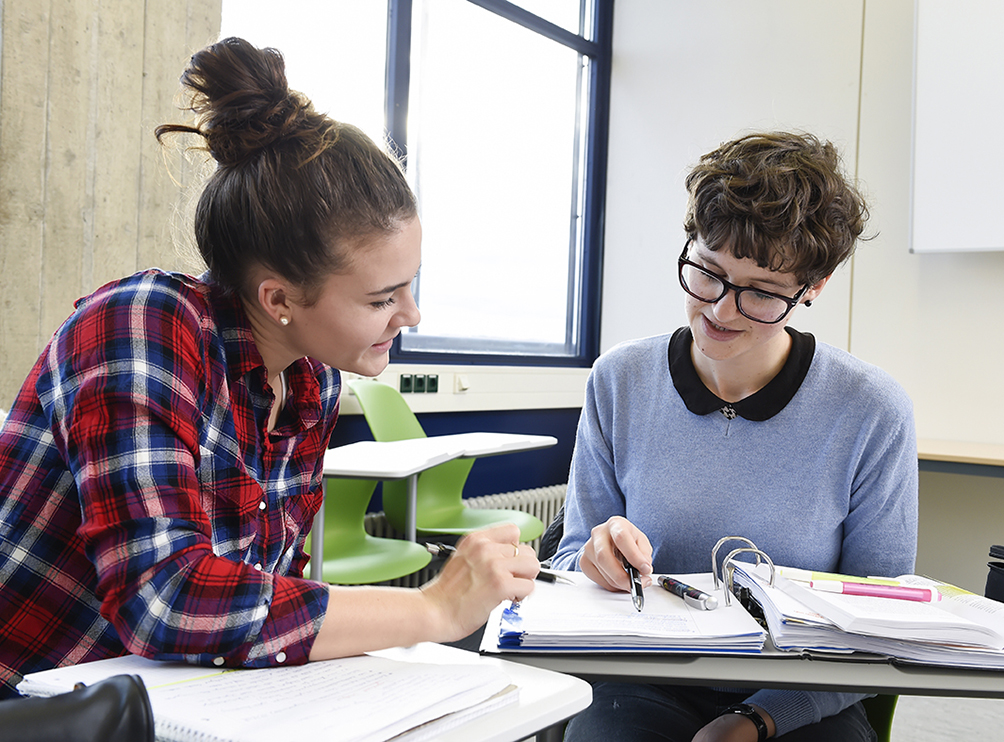 For everyone who would like to teach the skills they have gained during their training and as part of their professional experience to the next generation of nurses.
You will gain comprehensive knowledge of the nursing sciences as the key basis for teaching and learning in nursing education. A degree in Nursing Teacher Education qualifies you to instruct others in both the theory and practice using your sound knowledge of the nursing sciences and your teaching skills. On graduation, you can start working in nursing training or go on to take a Master's degree to then be able to teach at a college of health care /vocational school.
Entry requirement: University entrance qualification and vocational nursing qualification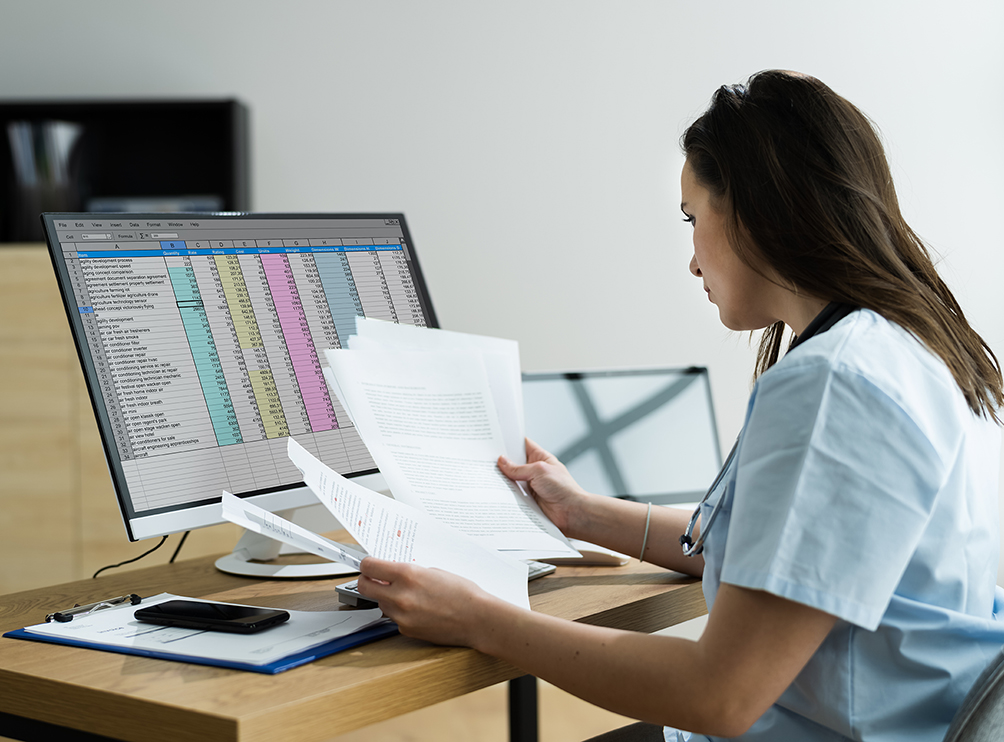 The degree programme for nurses who already have a vocational nursing qualification.
Nursing Management specialisation; graduates take on managerial positions in nursing management and quality management. During your programme, you will gain the skills needed to plan, produce and evaluate nursing care processes.
Nursing Sciences specialisation: Students undertake a more detailed study of topics relating specifically to nursing care and the health sciences. From a career point of view, you prepare to take over complex nursing tasks in a practical nursing environment.
Entry requirement: Vocational nursing qualification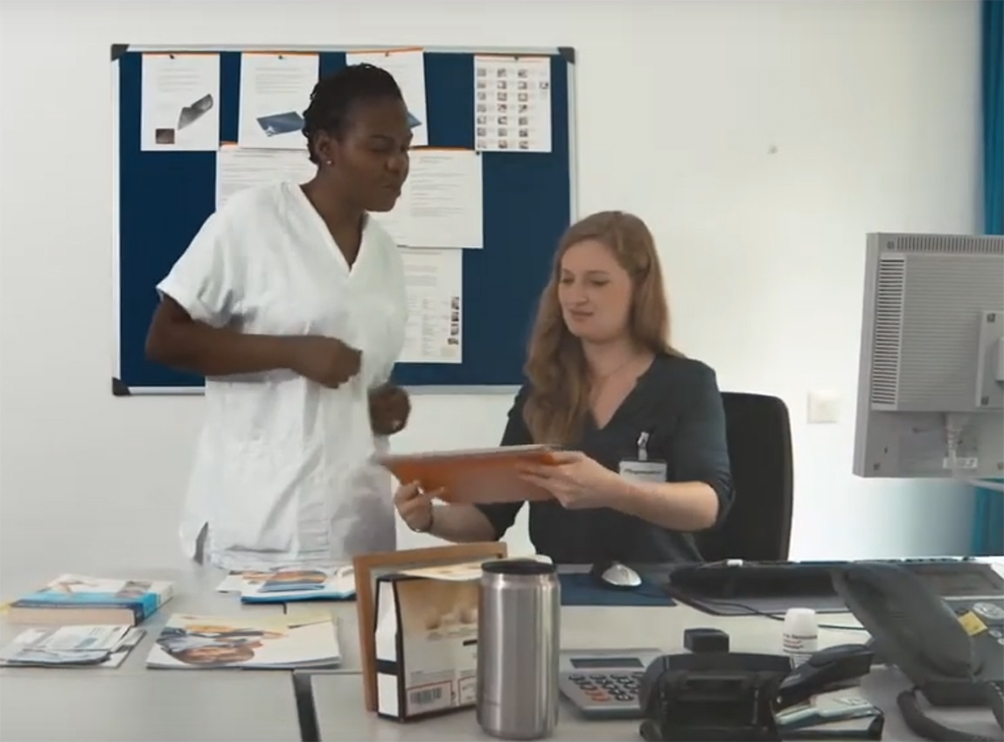 The research-oriented Master's degree programme
The Master's degree programme qualifies you to plan, design and evaluate nursing care services on a scientific basis.
You will gain more in-depth knowledge on the current status of the research being undertaken in the nursing sciences. You will also acquire and further develop the tools needed for research, evaluation and planning so that, on graduation, you will make your contribution to developing the quality of the nursing profession and quality management in health care and training.
ESSLINGEN UNIVERSITY OF APPLIED SCIENCES: THE RIGHT CHOICE FOR YOUR NURSING DEGREE
The Faculty of Social Work, Education and Nursing Sciences has many years of experience in the nursing sciences:
Students therefore benefit from the high level of expertise of the lecturers, who are highly regarded all over Germany.
Practical relevance is very important at Esslingen University of Applied Sciences.
Students can fall back on a wide and active nursing sciences network.
They become familiar with international standards during a semester spent studying or doing an internship abroad.
The professors are actively engaged in nursing care research and are members of important research collaborations and projects.

Ongoing research projects
The results of the current CHE-Rankings confirm that students in the Department of Nursing Sciences at Esslingen University of Applied Sciences have a high level of satisfaction.

CHE-Ranking Nursing Sciences
COMBINING WORK AND STUDIES - IS THAT POSSIBLE?
The degree programmes can be organised on an individual basis so that you can study for a degree alongside your normal work.
FURTHER INFORMATION
E-Mail: pflege-studieren-info@hs-esslingen.de
In addition to taster lectures, information afternoons and career fairs, you can make an appointment for some individual advice with the Academic Director responsible via the contact address.
You can find the dates & times on the degree programme pages given above.
.
Interested?
Apply!
for the Wintersemester 2023/24