Natural Sciences & Technology Teacher Training Programme for Secondary and Vocational Education
Natural Sciences & Technology Teacher Training Programme for Secondary and Vocational Education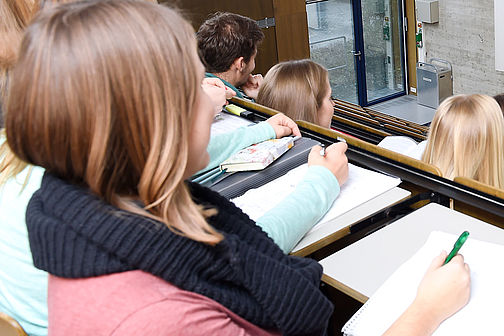 The University of Tübingen has teamed up with Esslingen University of Applied Sciences and the University of Applied Forestry Sciences Rottenburg to offer the "TRE" degree programme, which trains students to teach the natural sciences and technology.
The Natural Sciences & Technology teacher training programme equips students with fundamental skills in the various areas of their specialist science, technology and the teaching of specialist subjects. The cooperative programme covers the four natural sciences and includes consolidating practical experience in technical fields, and thus equips students with the key competences needed for a subsequent career in the teaching profession.
The programme focuses on the fundamental understanding of relationships between the different subdisciplines, technical processes and the relationship between technology and daily life and young people's experiences and ideas. This creates the necessary conditions for activity-based teaching which focuses on project-oriented work. The major subject and educational sciences supplement the programme of study.
---
Further information
The Natural Sciences & Technology Teacher Training Programme for Secondary and Vocational Education is a Bachelor degree programme offered by the Faculty of Basic Sciences.
---
Facts and Figures - at a glance
| | |
| --- | --- |
| Degree awarded | Bachelor of Education (B.Ed.) |
| Faculty | Science, Energy and Building Services |
| Number of semesters | 6 |
| Language of instruction | german |