Programmes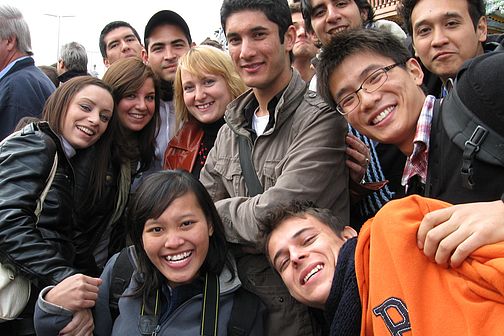 Description of the program
Regular courses together with German students
Bachelor's degree level
Offered in every department (except Graduate School) and on all three campuses
Language of instruction is German or English
Winter semester: 1 September - mid-February and/or
Summer semester: 1 March - mid-July
Various stay options:

1 study semester followed by an internship in the second semester

Information about the choice of courses can be found under modul descriptions
You will be registered with the department from which you choose most of your courses
Prerequisites
English proficiency: Level B1 (TOEFL 530/197, CET 6, IELTS 6 oder CPE grade C) and/or
German proficiency: Level B1
Description
Special course offer in Automotive Engineering
Small group of international students of Mechanical or Automotive Engineering
Bachelor's degree level
Language of instruction is English
Offered at campus City Centre Esslingen
INTAP during winter semester: September - Christmas (for international students)
KEEP during summer semester: Kettering Spring Term (only for students from Kettering University/USA)
Optional: full-year program including internship in the second semester
Participation in the orientation program is mandatory, so please make sure to arrive on time.
Excursions and events (INTAP/KEEP)
Prerequisites
Please ask your coordinator at your home university if your university participates in the INTAP program.
You need an English proficiency of at least B1 (e.g. TOEFL 530/197 or CET 6 or IELTS 6 or CPE grade C). Basic knowledge of German is recommended but not mandatory.
Choice of courses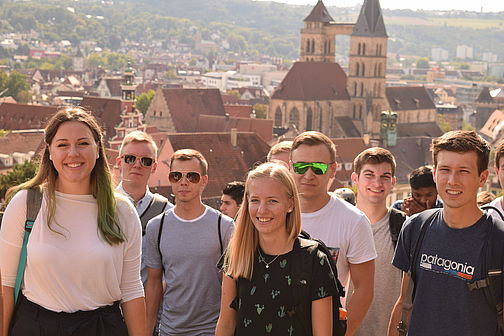 The following double degree programs are offered at Hochschule Esslingen:
Country/University
Degree Programmes
Semester
Language of Instruction
China/CDHAW
Automotive Engineering/Service
Building Services
Mechatronics
Engineering Management
winter semester
German
Mexico/ITESM
(International) Mechanical Engineering
Mechatronics/Precision Engineering (Mechanical and Production Engineering)
winter semester
German or English
Finland/JAMK
Mechatronics & Electrical Engineering
Mechanical Engineering
Engineering Management
winter- or summer semester

English

USA/Gannon Univ.

Information Technology
Management

winter semester
Description
Duration: 2 semesters
Regular courses together with German students
Bachelor's degree level
Participation in the orientation program is mandatory, so please make sure to arrive on time.
Choice of courses
In the double degree agreement, it is outlined which courses are mandatory and which are optional for you and if you have to take courses taught in English or in German. For further details kindly contact the respective academic coordinator.