Luis Felipe Murcia Munoz: My Experience in The Esslingen MBA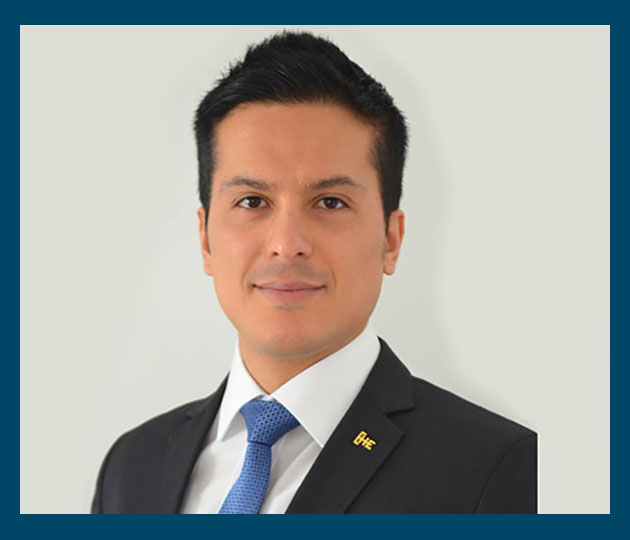 Luis Felipe Murcia Munoz is from Colombia and completed The Esslingen MBA in International Industrial Management in 2015. Luis is now working at Festo Germany as a Customer and Sales Channel Management Specialist.
Here are Luis' thoughts about his time in Esslingen.
Q - How did you become interested in The Esslingen MBA?
I was working for Festo and they gave me a scholarship to do the MBA in Esslingen.
Q - What was the best activity you took part in during The Esslingen MBA?
The best part for me was visiting several important companies in the Stuttgart area as a part of the subject Industrial Solutions.
Q - How did the Industrial Management training of The Esslingen MBA have an impact on your career?
All my professional experience was in sales before I did the MBA. The program provided me with a comprehensive view on other important aspects of the business environment (operations, finance, marketing, strategy). Also the MBA supported my personal development by improving my skills to present topics and convince people, work in multidisciplinary teams and organize better the way in which I work.
Q - Are you still friends with anybody you met at The Esslingen MBA?
I am still in touch with most of the people from the program – from my year, and also from other classes. We have a network that supports others e.g. in finding job opportunities. As I have a different background than the others, I help others on specific topics that are my specialty.
Q - How did the Esslingen MBA improve your life?
Thanks to the MBA I now have better possibilities in my career and a wider view on the business world. I also fell in love with Germany – I decided to stay living in Germany and this decision has improved my quality of living.