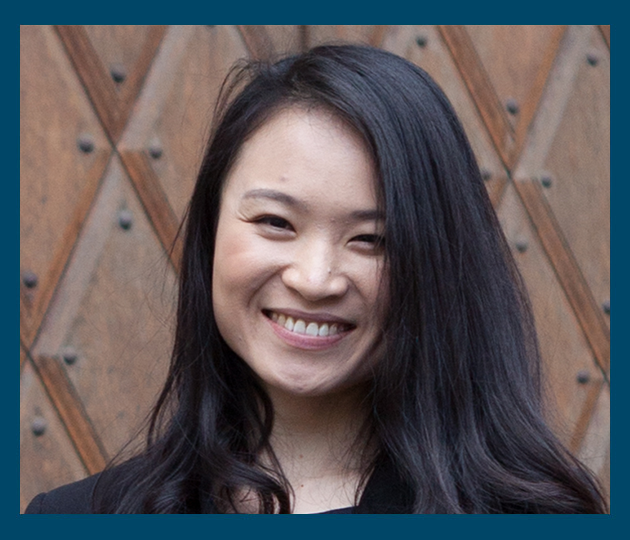 Qi Deng is from China and completed The Esslingen MBA in International Industrial Management in 2018. She is now working in the FDM Group GmBH in Frankfurt, Germany, as a software developer.
Here are Qi's thoughts about her time in Esslingen.
Q - How did you become interested in The Esslingen MBA?
I had a background of physics and I am interested in business. Hochschule Esslingen seems to have the best combination of the two.
Q - What was the best activity you took part in during The Esslingen MBA?
The MBA program offered us the great opportunity to visit production sector of many successful companies in the region such as Porsche, Bosch, Trumph etc. we have gained the insights of these industries and also it was valuable to talk to the management in these companies.
Q - How did the lectures, projects and company visits of the MBA program have an impact on your career?
MBA has broadened my career path in many ways. The knowledge that I have acquired in the program help me to fit myself in German talent market in business field, and the soft skills that I developed during the time would help me go further.
Q - What advice would you give to students who aspire to follow a similar career path and join the MBA program?
It is important to get yourself ready for international environment. You will learn a lot if you keep an open mind and value all the opinions from people with different backgrounds.
German language is a premise to work in Germany.
Q - Are you still friends with anybody you met at The Esslingen MBA?
Yes, not only my classmates, whom i will always stay friends but also some locals that I have met in Esslingen. I had a German language partner there and i have become friends with the family.
Q - Do you have a favorite or funny story about your time in Esslingen?
Yes, I have "lost" my wallet one time, with Chinese and German bank card, credit card, and identity card inside. It was during the lunch break and many students were in the project room. Many were as nervous as I was when they knew that I have lost the wallet. A German student Paris helped me to call the local police and banks. My classmate Lin drove me back to my apartment to look for it but I did not find it. When we were back to the class, Husam was very generous to lend me some cash just incase I would need that before I got my bank card back. It was really heart warming to know that people were with me when I need them.
By the way, it was quite funny how the story ended. I found my wallet in Financial Accounting class the next day as it was stuck in the middle of the big file. Had I reviewed the handouts at home, my friends would not have to be worry about me.
Q - How did the MBA program improve your life?
MBA program is an unforgettable experience in my life. I had enjoyed learning all the subjects in the program and thanks to the program I have several lifelong friends.