Faculty of Basic Sciences Mathematics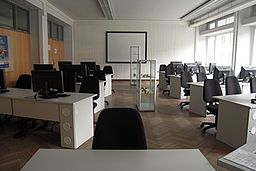 Students on all degree programmes based on the City Centre campus undertake projects to learn the significance of mathematics in a wide variety of applications.
Venue
City Centre campus, room S 07.110
Martin.Staempfle(at)hs-esslingen.de
Esslingen City Centre Campus
Room: S 04.309
Kanalstraße 33
73728 Esslingen
Esslingen City Centre Campus
Room: S 05.111
Kanalstraße 33
73728 Esslingen
During semester weeks on Monday, 9-10 a.m. in room S 04.309. Please announce any appointment via email.
Jan-Frederik.Heger(at)hs-esslingen.de
Esslingen City Centre Campus
Room: S 07.203
Kanalstraße 33
73728 Esslingen
Dienstags von 09:00 bis 11:00 im Raum S07.110 (Labor Mathematik) und nach Verainbarung.
Students work on projects which involve the modelling and simulation of applications from automotive engineering, mechanical engineering and biotechnology, for example. The implementation of mathematical methods in practice plays a key role here. Students learn how mathematics can provide an elegant solution to difficult problems which are encountered in these applications.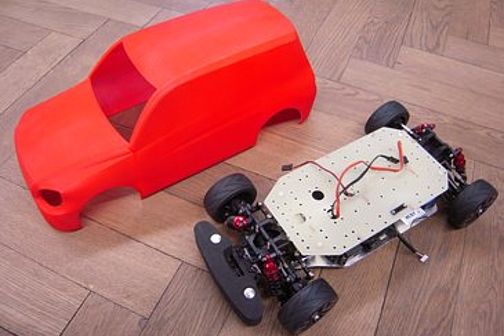 The autonomous driving project is a cooperation between the Faculty of Basic Sciences and the Faculty of Information Technology ably supported by the Faculty of Automotive Engineering. Model vehicles on a scale of 1:10 are constructed by students and equipped with control units, sensors and actuators. The objective is to replicate modern driver assistance systems and develop them further. These systems use a vast amount of mathematics.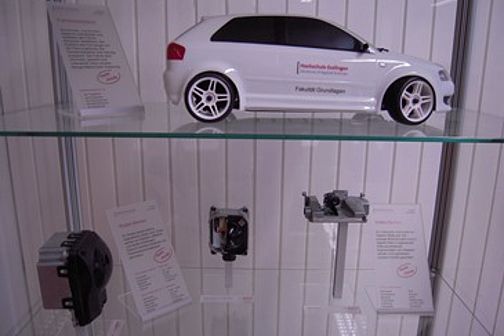 A variety of mathematical objects are exhibited in showcases. Three-dimensional polyhedrons impressively illustrate the relationship between corners, edges and surfaces. Cutaways of various sensors for driver assistant systems are exhibited especially for the automotive engineering students. A huge amount of mathematics plays out inside these sensors. This is where the material taught in the mathematics lectures is put into practice.